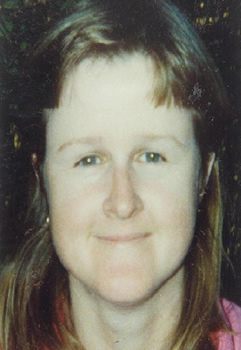 Penny Hill
Minister for Police Michael Daley today announced that the NSW Government would offer a $100,000 reward for information leading to the conviction of the person responsible for the murder of 20 year old Penny Hill.
Mr Daley said Penny was found unconscious with severe head and facial injuries around 8am on July 8th 1991, lying next to a gate near the town of Coolah in western NSW.
"She was taken to John Hunter Hospital but died almost two weeks later, on the 21st, as a result of septicaemia and bilateral pneumonia - a result of her severe injuries," he said.
"Penny was a young girl who was living away from home for the first time.
"Tragically, she'd only moved to Coolah - to begin her first job as a nanny at the Black Stump Motel - just three days before her body was found," Mr Daley said.
Mr Daley said closure is important for the families of the victims, and to police officers, who in many cases have spent years involved in painstaking investigations.
"Solving a homicide is like putting a jigsaw together and sometimes essential pieces are missing because important information is withheld from police," he said.
Unsolved Homicide Investigator Detective Chief Inspector John Lehmann said Detectives attached to the Western Region Unsolved Homicide Team are committed to ongoing investigations into this incident. "Detectives urge members of the public to come forward if they have any information about the case. "In particular, we are hoping to speak with the person who contacted Crime Stoppers in September 2003.
"Detectives encourage this person to again contact Crime Stoppers and assist police with this ongoing investigation," Mr Lehmann said.
Mr Daley said people don't come forward for a whole range of reasons - they may be too frightened or ashamed or believe their information is trivial and wouldn't be of any use to police.
"However every piece of information, no matter how small, may be important. It could be the key to solving this crime.
"I hope that this significant monetary reward would encourage those who have previously contacted Crime Stoppers, or those with new information, to come forward," Mr Daley said.
Anyone with information should contact Crime Stoppers on 1800 333 000. Any information will be treated as strictly confidential and may be given at any time of the day or night.
---
Do you have information that can help police with this case?
Any information you have about this is worth giving to police, no matter how small or insignificant it may seem.
You can provide information to police via any of the methods below:
Any information provided will be treated in the strictest confidence.
Your help may give police the clue they need to close this case and provide some comfort for the families of victims.
How to claim your reward
Contact Crime Stoppers or your local Police Station.
Identify yourself and indicate you have information about a crime and that you wish to claim a reward.
You will then be put in contact with a police officer involved in the investigation of that case.