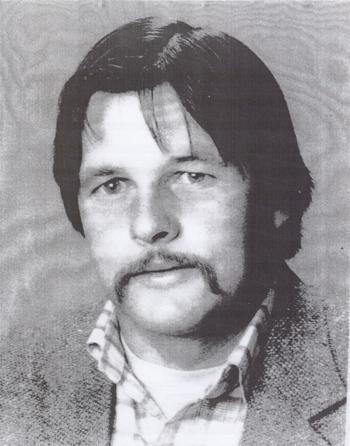 The NSW Government has announced a $100,000 reward for information on the 1995 murder of a man in the opal-mining community of Lightning Ridge.
Paul Murray, aged 40, owned an opal-mining claim about eight kilometres north-west of Lightning Ridge, and lived in a camp at the site.
According to witness statements, Mr Murray was last seen alive on 19 March 1995 by local who had given him a lift and dropped him off just outside the town.
Mr Murray's family reported him missing on 23 March. Despite an extensive search, it was almost a month later, on 22 April 1995, before Mr Murray's naked body was found in scrub about two kilometres from his camp site.
Police investigating the death could find no signs of trauma on Mr Murray's body or obvious cause of death. A 1996 Coroner's inquest also failed to determine the manner or cause of Mr Murray's demise.
Investigators have never ruled out the possibility of homicide, and have welcomed the $100,000 reward announced by the NSW Police and Emergency Services Minister Michael Gallacher.
"We're hoping the reward will encourage people to come forward and help us solve the mystery of what happened to Mr Murray," Detective Chief Inspector John Lehmann of the State Crime Command's Unsolved Homicide Team said.
"Mr Murray had been living in a camp on the Wyoming Opal Field since purchasing his claim there in 1990," Det Ch Insp Lehmann said. "He was well known in the area, and as such, we are confident someone has significant information about this case."
Mr Murray's older sister, Rosemary Pierse, is also hopeful that today's announcement will bring a conclusion to this chapter in her family's history.
"My father, in particular, would like to know what happened to Paul," Mrs Pierse said. "He's 91 years old now, and living in a nursing home, but every time we speak he asks if there is any news about Paul. It would be a great relief to have this mystery solved before our dad passes away."
Mrs Pierse said her brother was a "straight and honest talker", but also generous, gentle and kind. "He lent money to many families in need around Lightning Ridge, and often refused their offers to pay it back," she said.
Paul Murray was also an affectionate man. "The last time I saw him, he was leaving my house to return to Lightning Ridge," she said. "He grabbed me and said, 'Give your brother a cuddle'. My three other brothers and I miss him every day."
Anyone with information to assist police is urged to contact Crime Stoppers on 1800 333 000. The reward of up to $100,000 is payable for information that leads to a conviction of a person or people for Mr Murray's death.