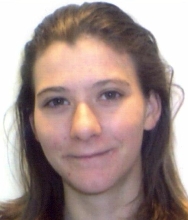 Amber Michelle Haigh
A $100,000 reward is on offer to solve the mysterious disappearance and suspected death of 19 year old Amber Haigh in 2002.
It is hoped the reward will prompt someone to come forward with new information.
Ms Haigh was reported missing on 19 June, 2002 by a married couple who she had been living with in the rural town of Kingsvale in southern NSW.
The couple told police that they dropped Ms Haigh off at the Campbelltown railway station on 5 June, 2002 and never heard from her again.
Police believe that Ms Haigh met with foul play, but they have been unable to find enough evidence to prosecute anyone over her dissappearance.
Despite extensive searches of the Kingsvale area, she is yet to be found.
Someone within the tight-knit community of Kingsvale could hold the key to solving the mysterious disappearance.
The smallest piece of information may allow police to close this case.
Strike Force Villamar was set up to investigate the case, but police say they have exhausted all avenues of enquiry.
There are still many unanswered questions in the Amber Haigh case and it is only with help from the public that police can expect a breakthrough.
Click here for more information on Amber Michelle Haigh on the NSW Police Force Missing Persons Enquiry System.
---
Do you have information that can help police with this case?
Any information you have about this is worth giving to police, no matter how small or insignificant it may seem.
You can provide information to police via any of the methods below:
Any information provided will be treated in the strictest confidence.
Your help may give police the clue they need to close this case and provide some comfort for the families of victims.
How to claim your reward
Contact Crime Stoppers or your local Police Station.
Identify yourself and indicate you have information about a crime and that you wish to claim a reward.
You will then be put in contact with a police officer involved in the investigation of that case.