The NSW Government, together with the NSW Police Force, has announced a $1 million reward regarding information into the murder of Raymond Keam more than 34 years ago.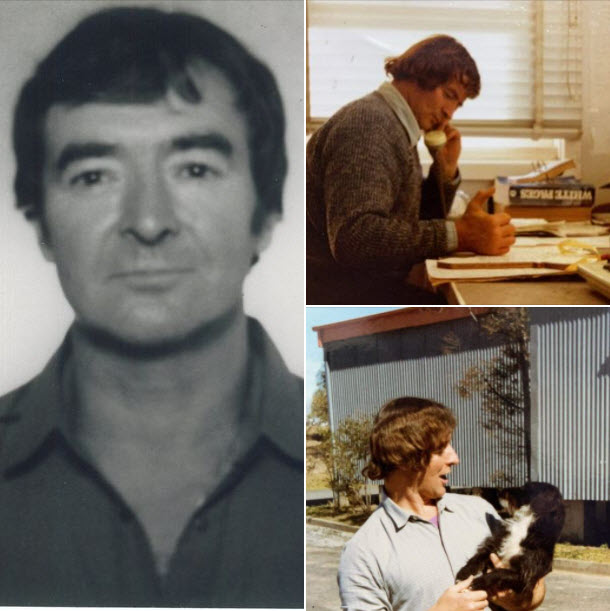 The body of Raymond Keam – then aged 43 – was located by a member of the public in grass at the northern end of Alison Park at Randwick, about 6.15am on Tuesday 13 January 1987.
A post mortem examination revealed he died from severe head injuries.
Despite extensive investigations by local police and Homicide Squad detectives at the time, no one has been charged in relation to Mr Keam's death.
In 1988, a Coronial Inquest found Mr Keam died due to being struck by a person or persons unknown.
In 2019, a formal review of the case was conducted under the Homicide Squad's Unsolved Homicide framework and a re-investigation commenced by detectives attached to Strike Force Augenaut.
As inquiries continue, police are renewing their appeal to the community to come forward with any information that may assist detectives with their inquiries.
Minister for Police and Emergency Services, David Elliott, said he hopes the $1 million NSW Government incentive will bring detectives a step closer to solving Mr Keam's brutal murder.
"Raymond Keam was a young father of four children when his life was viciously taken more than three decades ago in Sydney's east," Minister Elliott said.
"We acknowledge that there was a dark and violent period in our state's history when people were dismissive of suspected hate crimes and NSW Police have been working tirelessly to ensure every possible resource available is utilised when reviewing and reinvestigating these cases.
"It is my hope that the NSW Government $1 million reward will encourage any member of the public that may have information about Raymond's murder – not matter how big or small – will come forward," Minister Elliott said.
Homicide Squad Commander, Detective Superintendent Danny Doherty, said the unsolved homicide review identified further possible lines of inquiry that detectives are now exploring.
"A reinvestigation into the murder of Raymond Keam has commenced, with officers now re-examining all available physical and forensic evidence and re-interviewing key witnesses," Det Supt Doherty said.
"Detectives are particularly interested in speaking with anyone who may have been a victim of an assault or who may have witnessed assaults at Alison Park, Randwick, in the years prior to and after Raymond's death.
"After more three decades, investigators hope to be able to provide Raymond's family – including his four children – with some answers," Det Supt Doherty said.
Raymond's partner, Ms Diane Smart, hoped the $1 million reward may bring new leads for investigators to finally provide justice for Raymond and give some peace to his family.
"Raymond was a kind and caring partner, father and step-father. At the time of his death we had been planning out our life together – then it was all ripped away in an instant," Ms Smart said.
"I didn't just lose my partner that night, I lost my life and my future, and we all lost a huge of part of our family. Raymond was a bright, strong, smart and generous man, who can never be replaced."
Raymond's daughter, Stephanie Keam, said her father's death has caused immense pain for her family for the past three decades.
"Thirty-four years ago, I not only lost my father, but a good friend, and have always felt a shadow over me not knowing why he was so cruelly taken from us," Ms Keam said.
"When something like this happens to a loved one, it changes you – it leaves a stain. We are all desperately hoping to find some answers and we ask anyone with information to come forward to police and help our family find peace," Ms Keam said.
Anyone with information that may assist Strike Force Augenaut detectives is urged to contact Crime Stoppers: 1800 333 000 or https://nsw.crimestoppers.com.au. Information is treated in strict confidence. The public is reminded not to report information via NSW Police social media pages.