Workforce Improvement Program
In 2012, the Workforce Improvement Program was funded by the New South Wales Government to improve the health and wellbeing of NSW Police Force employees and reduce their rate of injury. Its initial focus was on managing poor physical outcomes and assisting injured employees to return to work. In the two and a half years since its inception the program has broadened to include preventative, management and rehabilitative initiatives. The Workforce Improvement Program is now a comprehensive program offering health services, education programs and strategy initiatives. It has a balanced focus on psychological wellbeing, physiological wellbeing and the crossover between the two.
Current Workforce Improvement Program initiatives include:
Find out information on the Employee Assistance Program available to all NSWPF employees and their families.
Peer Support Officers provide support to their colleagues during and after times of professional and personal distress. Click here for more information.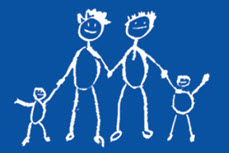 The Family Support Coordinator provides information and coordinates support services for the families of injured or ill employees of the NSW Police Force. Click here for more information.
Your Health Check is a voluntary 15 minute health and fitness assessment carried out by nurses of the Health & Fitness unit. Find out information.
The Physical Training Instructors (PTI) program is a network of fitness qualified NSW Police Force employees providing health and fitness expertise to fellow officers in the NSW Police Force. Click here for more information.
The FMS is an easy 10-minute test that all NSWPF employees can take with the help of our local Physical Training Instructors (PTI). Find out more information
You can find out more information about the Reconditioning pilot program here.
Recovering at work can significantly improve the outcome for an employee who has been injured or ill. Click here for further details on how the NSW Police Force assists employees to Recover @ Work
Five Things is an easy to use guide that has been developed to help employees improve their health and wellbeing. To find out more information click here.
The NSW Police Force partnered with the Police Association of NSW to invite behavioural scientist Dr Kevin Gilmartin to speak with employees on how to develop strategies to strengthen resilience. More information can be found here.
Psychological Health & Wellbeing and Suicide Prevention Health and Wellbeing Unit training program. Find out more information
Are you ready for work? NSWPF is committed to the health and safety of all NSWPF workers and has an obligation to manage risks associated with fatigue in the workplace. Find out more information
The NSW Police Force is proactive in the identification of alternate suitable employment for an injured officer. More information on the Vocational Counselling Program can be found here.