Youth
The NSW Police Force has a strong commitment to building trust with young people while reducing crime, violence and fear of crime in the community. The NSW Police Force will continue to work towards diverting young people from the formal justice system and enhancing positive relationships between itself and the young people of NSW.
In NSW, criminal responsibility legally commences at the age of 10. Under criminal law, a 'child' is defined as a person less than 18 years of age. Various aspects of criminal justice are administered in NSW by different government agencies including the NSW Police Force, the Department of Attorney General and Justice and the Department of Juvenile Justice. These agencies work closely together to reduce re-offending among young people.
Police may divert eligible young offenders from court and detention through warnings, cautions or referral to a youth justice conference under the Young Offenders Act. The Act states that a formal caution or a Youth Justice Conference (YJC) can be prescribed for a young person if the young person has:
admitted the offence;
consented to a caution or YJC;
committed an offence for which a caution or YJC can be given;
and, is entitled to a caution or YJC.
The decision about entitlement is made with regards to the seriousness of the offence; the degree of violence; the harm caused to the victim; previous offence history, and any other matter the official thinks is appropriate.
Graffiti offences are not covered under the Young Offenders Act. Young offenders cannot be diverted from court if charged with a graffiti offence under the Graffiti Legislation Amendment Act 2012. Courts have the ability to use cautions and refer young offenders to youth justice conferences in these cases.
NSW Police Force has recently launched the NSW Police Force Youth Strategy 2013-2017 (PDF, 7.6MB). The following key principles underpin the Youth Strategy:
Building collaborative relationships
Early intervention and prevention
Promoting trust and respect
Providing the right person and the right response
Strategic timing and programming
Transparency and accountability
Understanding diversity and responding effectively.
Youth Liaison Officers
The NSW Police Force role in the youth justice system is a vital one. Youth Liaison Officers are the administrators of the Young Offenders Act for NSW Police. As part of their duties, they are responsible for delivering cautions and referring children and young people to youth justice conferences.
The Youth Liaison Officer role also involves implementing strategies to reduce juvenile crime including: crime prevention and safety talks at schools, juvenile crime reduction programs; and networking with other agencies. They are the primary point of contact between NSW Police and Juvenile Justice. There is a YLO at each of the 80 Local Area Commands across NSW
School Liaison Police
School Liaison Police are officers who work with high schools to reduce youth crime, violence and anti-social behaviour through a range of school intervention strategies, educational programs and local relationships which model respect and responsibility
SLPs are responsible for forging and maintaining links with all high schools throughout NSW. These officers develop and present programs in conjunction with teaching staff and act as a central point of contact on police, community and school issues. SLPs may provide information, support and guidance on security, intervention strategies and child protection matters relating to the school as well as other issues relating to safety and community responsibility.
Specialist Youth Officers
Specialist Youth Officers provide advice to police, young people and parents; make determinations for juvenile matters and verify juvenile charges in accordance with the Young Offenders Act.
School Safety and Response Unit
On a systematic operational level, The School Safety and Response Unit is responsible for the physical security of schools, including the security fencing program, the design and installation of security alarms and other security devices. The unit also coordinates the on-line monitoring of video surveillance systems and provides risk assessments and security advice to schools.
The School Safety and Response Unit is responsible for the management of serious school incidents involving violence, weapons, malicious damage and other property offences, illegal drugs or major criminal activity.
PCYC - Police Citizens Youth Clubs
Our Police work to prevent and reduce crime by and against young people.They case manage young offenders and work closely with youth at risk to get them heading in the right direction - away from crime. Many of our Police Officers have individual tailored programs for young people at their clubs- log onto your local club site to see how Police are working with youth in your area!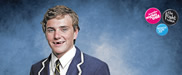 Remember nights out for the right reasons
Parties should be a fun way for kids to socialise and enjoy themselves, but importantly - parties need to be safe!
Social Networking Safety
The following information has been provided to assist users and parents address some of the many issues and risks associated with using the internet. Due to the nature of the speed at which the internet can change, this advice cannot be exhaustive. As these issues change frequently, the best defence is education - remaining aware of the vulnerabilities the internet presents.
Settings
Check the settings on your social networking page, change it so only those you know and trust can see anything about you. Check it regularly as the settings may be changed by the Host site. Be aware that even though your settings may be secure, your friends' settings may not be the same, which can leave you vulnerable.
Profile
Review the profile you have placed on line. How much does it reveal about you? Are you happy for everyone to know all this about you?
Details
Don't put your photo, contact details or your current school on your profile. If you need to, give these details out to people you know and trust. What you place on the internet is no longer private, and is no longer under your control. Others may use it for any purpose they wish.
Sending images over the phone
It is a criminal offence to take, transmit or possess images that are considered child pornography (of a person under 18 years) and may attract a penalty of up to 10 years gaol.
The consequences of taking private photographs of yourself and sending them could cause you and your family a great deal of embarrassment for a very long time. Once you have sent them, you have no control of where they go or what they are used for. More importantly you can't get them back, even if you want to.
If you receive something inappropriate, don't delete it, and tell your parents or an adult that you trust as soon as possible. If you continue to receive this type of material, tell the sender to stop. If need be, change your phone number.
Parents - learn from your children
Ask you child to show you what they look at on line, discuss the risks involved. Look at their profile, and the list of friends. Are you comfortable with what is on display?
Mobile Phones
Access to social networking sites can also be done via mobile phones, so it is important the skills are applied to all access. Parents can't be looking over their children's shoulders all the time.
'Send' is definite
Once you have hit the send button, all of your information is available for many to see. Depending on the material, this may be humiliating, causing embarrassment for you and your family.
The Internet is here to stay, we have to accept it and learn about its vulnerabilities.
Cyber-bullying
It is common for cyber bullying to take place on social networking sites. Often cyber bullying escalates from conflict that begins in a school environment. The content of cyber bullying messages are taunting and insulting and often result with similar messages being sent back. While these matters cause a significant amount of stress and anxiety for the victims and parents, the actions rarely amount to a criminal offence. If you are being bullied on-line or by mobile phone
Tell your parents
Tell your school
Tell your site
Tell the police if it escalates to threats of violence.
The following site offers further information and advice on these issues
Cybersmart provides activities, resources and practical advice to help safely enjoy the online world. Cybersmart also offers training and resources for schools and materials for library staff. Developed by the Australian Communications and Media Authority.
ThinkUKnow is an Internet safety program delivering interactive training to parents, carers and teachers through primary and secondary schools across Australia using a network of accredited trainers.
Created by the UK Child Exploitation and Online Protection (CEOP) Centre, ThinkUKnow Australia has been developed by the Australian Federal Police (AFP) and Microsoft Australia.
Or search NSW education cyber bullying