Sexuality, Gender Diversity and Intersex. Working with lesbian, gay, bisexual, transgender and intersex people
The New South Wales Police Force has a policy and program area supporting members of sexuality, gender diverse and intersex communities. The 'GLLO' program - Gay and Lesbian Liaison Officers - have served the LGBTI communities for over 25 years. They are located in many police stations across NSW.

The NSW Police Force has released its fourth policy on Sexuality, Gender Diversity and Intersex, continuing its commitment to working in partnership with lesbian, gay, bisexual, transgender and intersex communities across NSW. Sexuality, Gender Diversity and Intersex Policy 2016 - 2020 (PDF)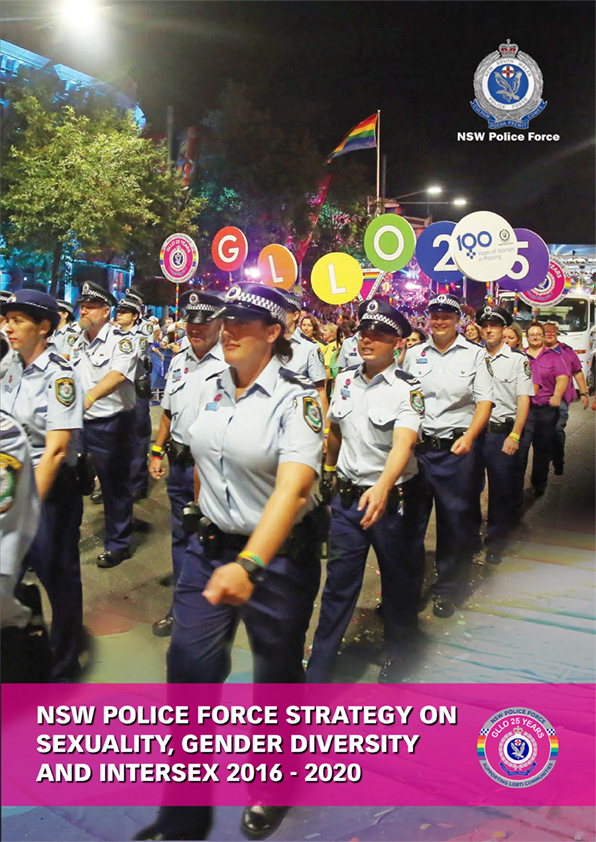 Each year the NSW Police Force supports a number of key community events such as International Day Against Homophobia and Transphobia in May, Wear it Purple Day in August, Transgender Day of Remembrance in November and the Sydney Gay and Lesbian Mardi Gras in February/March.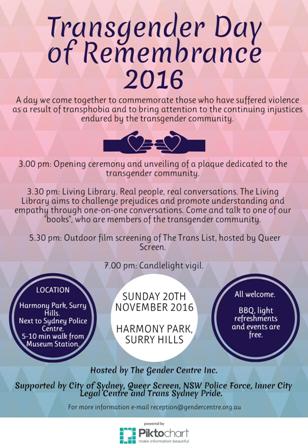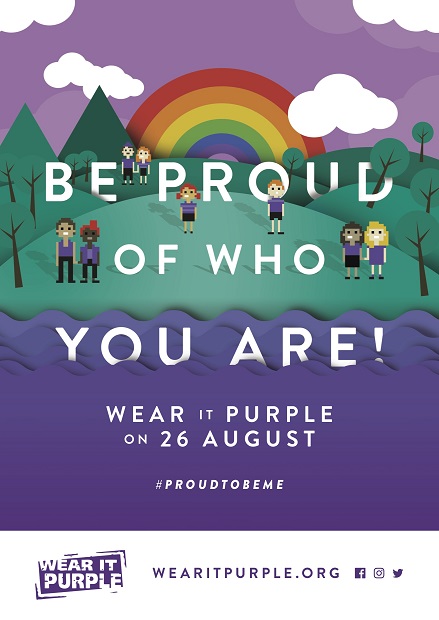 Policies and programs focus on crime prevention, community engagement and workplace inclusion. In May this year, the NSW Police Force was awarded 'Silver Tier Employer', ranked 11th in the top 20 LGBTI employers according to the Australian Workplace Equality Index (AWEI).

Two additional awards were granted: one for Transgender Inclusion and an award for Executive Leadership.
These awards and acknowledgement reflect the considerable progress made in the last few decades to improve relationships between police and LGBTI communities and to create a more supportive and inclusive workplace environment.
Earlier this year, a formal apology was delivered to the '78ers' by the Corporate Sponsor for Sexuality, Gender Diversity and Intersex, Supt Tony Crandell. This was an apology for the way the first group of Mardi Gras protesters were policed back in 1978 and acknowledged the pain and hurt that the police actions caused at that event. This text of this apology follows: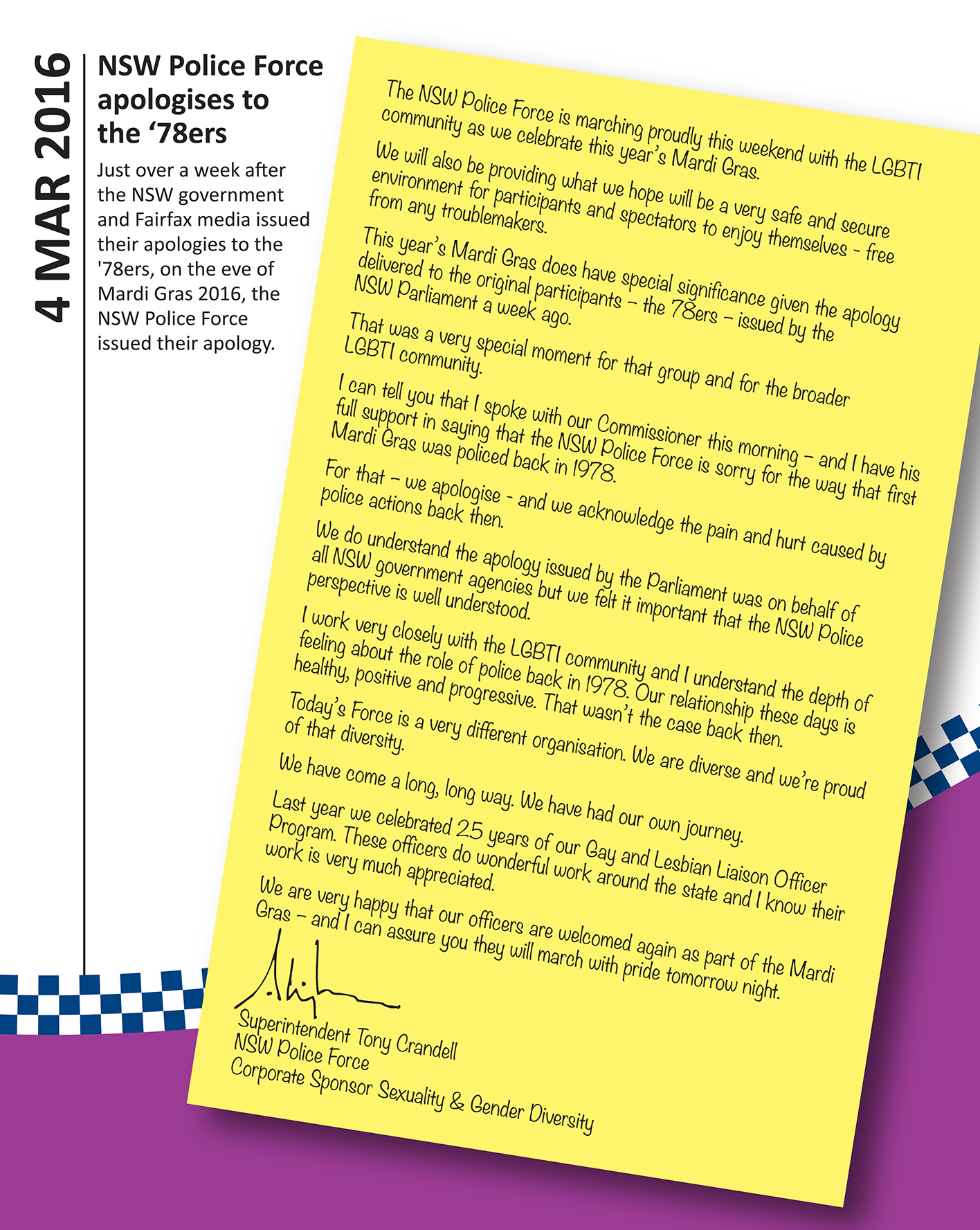 Whilst attitudes have progressed and there is a much greater level of acceptance and support for members of LGBTI communities in NSW, there remains a level of intolerance and unfortunately abuse and violence directed towards people because of their sexuality or gender identity.
Please read further for safety tips.
Community Safety Tips
The New South Wales Police Force takes the issue of bias motivated crime seriously and encourages the reporting of all incidents. The available evidence suggests that during periods of high visibility eg Mardi Gras festival season, there may also be an increased risk of abuse and even violence. Please take note of the safety tips below to look after yourself and your friends. Report anti-social and violent behaviours to the police immediately.
Harm to the victim and the community
Bias crimes not only harm the victim, they harm the victim's group, and society as a whole. For victims of crimes motivated by bias, for example homophobia or transphobia, it can be one of the most traumatic experiences of their life. They find themselves victimised for characteristics which are intrinsic and unchangeable, and the repercussions of the crime can be felt throughout the entire community.
Personal Safety
Bias related violence can be random. You can reduce the chances of being attacked or harassed by following some general safety tips.
Stay Alert
Awareness is your best defence.
Remove yourself from a situation if you think, or feel, something is wrong with it. Listen to your instincts.
Project Confidence
Walk near the curb and avoid parked cars, side streets and alleys
Be aware of who is in front of, and behind you
Cross the street if you feel threatened
Be aware of who gets off public transport with you
Have your keys in your hand before you reach your car or your home
Plan Your Night
If you are going out and "frocking up" for the night (for example, in 'drag' or something revealing) wear something over your outfit, such as a jacket or overcoat, or consider changing at your destination
Catch a taxi to and from your destination
Arrange to meet people and walk there together.
What To Do If You Are Attacked
Verbal harassment may be a prelude to an attack. It can be upsetting and embarrassing to be called offensive names, and it can also be a reflexive response to return the insult. Try to avoid this.
If you are a victim of assault you should:
Be assertive, but not aggressive
Remain calm
If trouble starts, yell to draw attention to your situation
Create distance between yourself and danger by running to safety.
Do Not Be A Silent Witness
Call the police on Triple Zero (000)
Avoid physical intervention, but try to scare off the attacker/s
Intervene safely – gather people to the scene, blow a whistle if you have one or yell to attract attention. Offenders are rarely proud enough of their actions that they will continue with an audience
If you see or hear someone being attacked, DO SOMETHING, do not ignore it.

Reporting The Crime
It is not uncommon for victims of this type of crime not to report the matter to police. This can be for a variety of reasons and may include:
Fear of reprisals,
Mistrust of police,
Fear of being "outed" as a result of participating in the court process, and/or
The perception that the incident is not serious enough to report to police.

To assist all officers to understand the challenges and expectations of LGBTI communities the NSWPF has a network of Gay and Lesbian Liaison Officers (GLLOs) across the state. GLLOs are also active in their local communities to ensure open communication and exchange of information for the benefit of the local community. Over time these relationships should lead to improved confidence by LGBTI communities in the police. This in turn should lead to improved rates of reporting of crime and violence.
Homophobic violence affects everyone in the community. If you see something, say something – make sure you report the incident to police.
Further information about the role of GLLOs and the GLLO program can be found at: www.police.nsw.gov.au/community_issues/gay,_lesbian_and_transgender_issues
25 Years & GLLO-ing
In 2015 the NSW Police Force will be celebrated the 25th Anniversary of the GLLO Program. 25 years and GLLO-ing is a colourful display of history, featuring highlights over the 25 years.
The history of Gay and Lesbian Liaison Officers – GLLOs – is explored and displayed highlighting milestone events and achievements. The oldest program of its kind in Australia, GLLOs have served the LGBTI communities for 25 years. Profiles of some of our longest serving GLLOs and our newest additions are complemented by colourful photographs of GLLO events during this period.
To commemorate 100 years of women in policing in NSW special tribute was made to our female GLLOs and allies who have helped to create a supportive and inclusive environment for LGBTI officers, staff and the community members we serve.
This display has now been installed at the police Academy in Goulburnto ensure that all of our recruits and visiting officers are made aware of the colourful and rich history behind the GLLO Program.