Protective Behaviours
Exit this site now
Exit this site now
Personal Safety and Protective Behaviours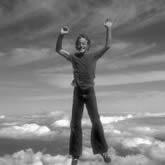 Over the past ten years there has been an increased awareness across all areas of children's safety, particularly that of children's personal safety. We are now aware that children are more likely to be harmed by someone they know, more so than someone they do not know.

There are many personal safety issues for our children. For example. some of us will think of bullying, something which causes both physical and emotional trauma. Others may think of sexual abuse or physical abuse, and still further people may consider emotional abuse as a threat to personal safety.
Children may experience a wide range of situations that put them at risk and may cause them short-term or long-term harm. All harm, both physical and emotional, violates children's basic rights. It cannot be stated strongly enough, that the child who is abused is not at fault and it is the adult who is abusing that is doing the wrong thing.
It is important that children develop personal safety skills from a well-presented and well-structured personal safety program. A number of Programs have been developed by government and community groups to raise community awareness, and to meet the need for informing children on abuse prevention.
Protective Behaviours develop personal safety skills that can be employed by both children and adults to keep them safe. It can provide the basis for helping children to be safe at school and improve their pleasure in the learning environment. It can also help everyone learn to stay safe from the risks that surround us in our everyday life.
---
Our Aims In Prevention
To give children and adults permission to talk about problem situations they face.
To empower people with the right to feel safe and act to keep themselves safe.
To enable people to acknowledge their 'feelings' and act on them.
To recognise that the majority of children, who are abused, are abused by someone known to them and trusted by them.
To provide a safe method of addressing the specific areas of child abuse and domestic violence.
---
The Protective Behaviours Program
"We all have the right to feel safe all the time"
"Nothing is so awful that we can't talk to someone about it"
---
Overview of Key Terms
Highlights the specific physical sensations that can be noticed by each of us internally and non-verbally. These are body sensations that serve as indicators that we are at risk or that risk is increasing.

One Step Removed
A strategy that requires that sensitive issues are framed in the third person so that students are not asked to place themselves in difficult or threatening situations - even by "pretending". This is extremely important but relatively easy to do.

Networking and Network Review

Networking is about communication. Children identify four trusted adults; in addition to the ones in their family they can contact if the are not feeling safe. Children regularly review the responses of the people they have listed on their network and the continued availability of these people.

Persistence

Provides encouragement to ourselves and others to work through our network people until enough intervention has happened, early warning signs have gone, so that children feel safe again.

Protective Interrupting

Focuses on the strategy used to protect students from disclosing personal issues in a group setting. It requires sensitivity and use of protective and redirecting statements.
For further information, go to the Protective Behaviours website or go to the Help and Support Resources page of this website.