Elder Abuse & Neglect
Exit this site now
Exit this site now
Elder Abuse, Neglect & Domestic & Family Violence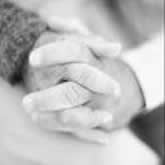 Elder Abuse, by its' very nature, can result in serious consequences for senior or elderly family members. Frequently, the age, medical or mental health of the elderly increases their vulnerability and diminishes their capability for self-protection. The progression of age and/or a combination of medical conditions increases vulnerability to risk of harm by abuse and neglect. Their ability to recognise their own level of risk diminishes, together with their ability to recognise that certain behaviour actually constitutes abuse and neglect. This level of vulnerability and their circumstances can be the subject of manipulation, further induced confusion and abuse by a perpetrator.
Elder Abuse frequently includes deprivation and restrictions of the personal right to self-determination, personal freedom, social contact, freedom of movement, economic and financial freedom, access to medical treatment, provision of safe and clean living conditions and access to external support networks. As a consequence, their ability to seek help or report the abuse may often be blocked by their lack of confidence or restricted by the lack of opportunity arising from their situation.
It is important to recognise that spousal violence or other family violence against seniors can escalate and lead to death. According to available information, the suspicious sudden death of senior family members most commonly stems from the escalation of an argument. Other factors, like frustration, anger and despair are also common underlying motives. In these cases, there may be a history of violence involving the family.
There is another issue arising from the vulnerability of senior family members, which relates to management of their financial affairs. More often, in the cases of a sudden suspicious death or homicide of a senior family member, financial gain has been a motivation. This stems from the greater likelihood of seniors being dependant on relatives for the management of their finances, and as such should be a trigger for all family members and friends to have an increased awareness of their financial circumstances.
Therefore, many more aspects need to be considered in the safety planning for the elderly as part of the overall provision of services and support. This includes training for younger family members and awareness for the elderly to recognise the risk of potential abuse and harm and to tell someone when they feel at risk.
It is also appropriate and important for senior members of a family to have a number of close supportive friends and contacts outside of their family. Seniors members should be encouraged to participate in social activities outside of the home environment.
If you know of any senior family member or neighbour, living in circumstances that may cause you to be concerned for their welfare or if you believe them to be at risk, then contact your Local Police Station or to find your local Aged Care Assessment Team contact Commonwealth Carelink Centre on 1800 052 222, or the Aged Care Information Line on 1800 500 853.
The Elder Abuse Hotline is a confidential HELPLINE offering information, advice and referrals for people who experience, witness or suspect the abuse of older people living in their homes in NSW. Call 1800 628 221 or visit the Elder Abuse Helpline website
For further information, go to the Help and Support Resources page of this website.