Mohamad Maksoud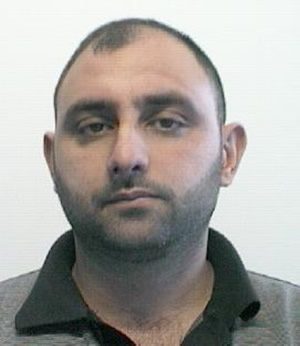 Full Name:

Mohamad MAKSOUD

Date of Birth:

21/09/1978

Gender

Male

Build:

Medium

Height:

175cm to 180cm

Appearance:

Middle Eastern

Wanted For:

Knowingly facilitate organised car re-birthing activity, knowingly deal with proceeds of crime, receiving and disposing of stolen property.
Mohamad Maksoud is alleged to have participated in a large scale car re-birthing operation between June and August 2010.
Have you seen this person?
Never approach, contact or attempt to apprehend a wanted person. If you sight or are aware of the whereabouts of a wanted person you should telephone:
Crime Stoppers 1800 333 000, Triple Zero (000) or your local police station. Alternatively you can report online. (You can report anonymously)
Last updated: 09 Aug 2011
Most Wanted Persons