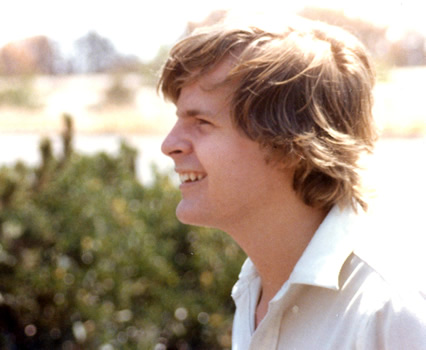 A $100,000 reward is on offer for information that determines how a man died in Sydney's north more than 24 years ago.
Scott Johnson's body was found at the base of Manly's North Head on 10 December 1988. At the time of his death, Scott was 27 years old.
An investigation by Manly Local Area Command found no suggestion of foul play in the death, and an inquest in 1989 determined Scott had committed suicide.
A second inquest in June 2012 returned an open finding, and referred the case to State Crime Command's Unsolved Homicide Team.
Detectives formed Strike Force Macnamir to review the case.
They hope the $100,000 reward will encourage people to come forward with information that will help solve the mystery of how Scott died.
"At this stage, it is not known whether Scott's death is a result of suicide, misadventure or murder," Detective Acting Superintendent Chris Olen, Acting Homicide Squad Commander, said.
"With a lack of witnesses and physical evidence, this is a very challenging case," Det Acting Supt Olen added. "What we need is fresh information to help us solve this case and bring some closure to the Johnson family."
"Scott's family is incredibly gratified that the police are committed to investigate this case and that the NSW state government is now offering a reward," Scott's brother, Steve Johnson, said.
"We understand that police need to look at all the different scenarios, and support them in that effort. But we believe in our hearts that Scott was murdered in a hate crime because he was gay. Today we are pleading for people to come forward with any information they have about Scott's death."
"Our brother was a gentle, intelligent, loving man," Rebecca Johnson, Scott's sister, said "He came to Australia to live with his partner and study mathematics, and died on the day he should have been celebrating completion of his doctoral work. We lost a brilliant intellect and a beautiful person at much too young an age."
Minister Gallacher has encouraged anyone with information, no matter how small, to come forward.
"This family has lived for over two decades not knowing what happened to Mr Johnson. They deserve closure," Minister Gallacher said.
"Someone might have the key that unlocks this mystery."
---
Do you have information that can help police with this case?
Any information you have about this is worth giving to police, no matter how small or insignificant it may seem.
You can provide information to police via any of the methods below:
Any information provided will be treated in the strictest confidence.
Your help may give police the clue they need to close this case and provide some comfort for the families of victims.
How to claim your reward
Contact Crime Stoppers or your local Police Station.
Identify yourself and indicate you have information about a crime and that you wish to claim a reward.
You will then be put in contact with a police officer involved in the investigation of that case.