How to be a Precinct Closed Group Member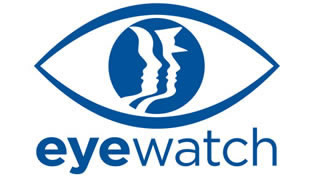 Any member of the community can ask to join a precinct closed group. However, there are certain persons or groups of persons, whom police and community need not have within a group. To ensure closed groups are not infiltrated by undesirable persons, the following process will apply.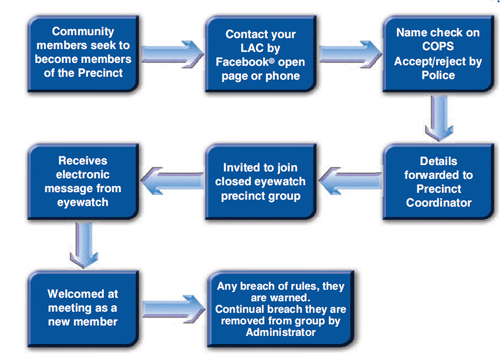 A person contacts NSWPF Local Area Command Police Coordinator. Details can be obtained from the NSWPF internet site at www.police.nsw.gov.au. A person can enter their postcode details into the site which will give them their nearest police station and contact. Details are then forwarded to NSWPF and must include:
-- Name
-- Date of Birth
-- Address
-- Drivers Licence Number (if they have one).
The Crime Management Unit will conduct a CNI enquiry and risk assess the suitability of the applicant. This assessment will be made on a case by case basis, however the following persons will be excluded from joining any closed eyewatch precinct group:
-- Persons on the Child Protection Register;
-- Persons affiliated with criminal enterprises or gangs;
-- Persons who have been or are subject to the NSW Police Force Suspect Targeted Management Profile System;
-- Any person who has been convicted and served penal servitude for more than five consecutive years.
Once these checks have been completed by the Command, the applicant is able to join the group and can be added by the Precinct Coordinator (administrator) or the Police Coordinator (Administrator).
Receives a message from the NSW Police Force welcoming the person to eyewatch.
The Applicant also is advised, via email of the rules of use for the groups and the consequences thereof if those rules are breached, up to and including exclusion from the group.
The applicant is invited to and joins the group.