History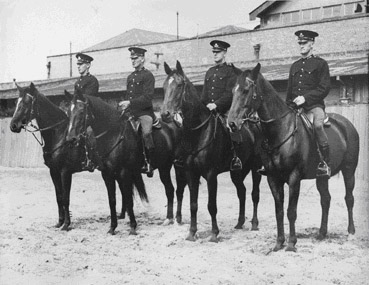 The New South Wales Mounted Police Unit is the oldest continuous operational Mounted unit in the world. It was formed by Governor Brisbane on the 7th September, 1825. In comparison the London Metropolitan Mounted Police were formed in 1828 and the Royal Canadian Mounted Police in 1863.
By 1830 the force was commanded by Lieutenant Colonel Snodgrass. The more settled part of the colony was divided into divisions. The main detachment was stationed in Sydney; this incorporated the Governor's Guard. The city division was located at Belmore Barracks, which is the present site of Central Railway Station. There were three country divisions: they were the Western, at Bathurst; Argyle at Goulburn; and Hunter in Maitland.
In the early 1900's the Mounted Police had a strength of over 800 personnel and over 900 horses. Most stations throughout the state had mounted units attached to them. It was during this time that the Mounted Police moved from Belmore Barracks to allow for the construction of Central Railway Station. Temporary accommodation was secured at Moore Park Showground, prior to occupying its present site in 1907, at the Bourke Street Police complex at Redfern.
The current police stable site was renovated in 1996 and the addition of a covered mÉnage and an electronic walker were installed, making daily exercising of the horses a little easier and up to date with today's society. The Mounted Police Museum was also introduced to provide the visual display of the proud history of the unit.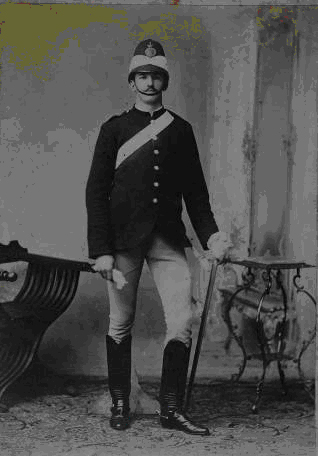 The Mounted Unit were originally used for Traffic Duty and Public Relations Duties (Ceremonies, Tent Pegging and Vaulting). The Mounted Police have participated in the Royal Easter Show since 1895 performing the musical ride and governor escort only missing when there were no shows from 1942 to 1946 due to the war.
The transformation of the Mounted Unit is reflected by the changing nature of today's society. The majority of mounted police duties consist of operational support in public order, crowd management, and mounted patrols throughout the Sydney CBD, suburbs and country areas. The remainder of duties are dedicated to ceremonial, protocol and public relations type duties as well as training and exercising of the horses.
Currently the NSW Mounted Police have an allocated strength of 36 officers and approximately 38 horses. The unit currently comprises 75% females including the first female Commander for the unit. The unit also employs nine full time grooms that assist with the daily running and maintenance of the stable complex at Redfern.