Rotary Community Award
Winner
A) Finalist: Leading Senior Constable Tiffany Duane, Fairfield LAC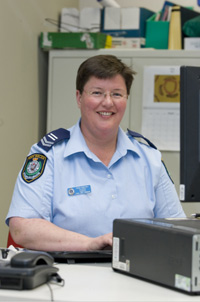 L/Snr Cst Duane attested in December 1999 and was stationed at Fairfield LAC, where she has been ever since. I enjoy being able to make an immediate positive difference in people?s lives. The wonderful thing about this job is that you never know what?s coming tomorrow. One of most memorable moments was early in my career when I helped a domestic violence victim and was able to see the offender brought to justice. Today, this case reminds me that just around the corner, there is another victim waiting to be believed. I love what I do. In this job, I believe it?s important to have honesty, mental fortitude, compassion, integrity, responsibility and common sense. I?m very honoured to be nominated as finalist for this award and a little humbled when I think of the good work done by others around me.
View Tiffany's video profile (NSWPF YouTube Channel)


---
B) Finalist: Sergeant Glenn Gorick, Sutherland LAC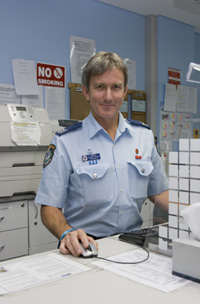 Sgt Gorick started his policing career in 1985 when he was stationed at Hurstville. I enjoy lending a helping hand to others, both formally and informally. I particularly enjoy working within the community and I like to help raise funds for those less fortunate. Most significant achievements include arresting an offender who had committed 60 armed robberies in 1991 and receiving the Queen?s Commendation for Brave Conduct after saving the life of an escaped prisoner who was drowning in 1993. I believe it?s important to remain professional at all times, have compassion for victims and those who have been disadvantaged in life, including some offenders. I am very humbled to have been nominated, let alone to be in the finals. These nominations are about all police officers who contribute to charities and community work.
View Glenn's video profile (NSWPF YouTube Channel)
---
C) Finalist: MCLO Gandhi Sindyan, Campsie LAC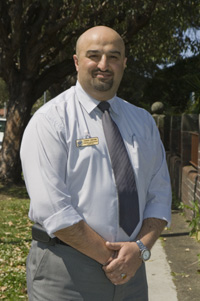 Mr Sindyan commenced with the NSWPF as an ethnic community liaison officer (ECLO) in April 1999 at Lakemba Police Station. I enjoy the friendships that I have formed, both from within the Force and the community. It is rewarding to know that what I do has a positive impact on so many families and individuals. Most of all I enjoy the variety. As a multicultural community liaison officer (MCLO), I see achievement in having a positive impact on issues that impact the Islamic and other communities. Also, I can honestly say one of my achievements has been to develop my communication and interpersonal skills. I still wake up with the same passion 11 years after I started as an ECLO. I am honoured and humbled to be nominated for these awards. I have been very fortunate to work in a command that understands the importance of community policing.
View Ganhdi's video profile (NSWPF YouTube Channel)